Evolution of contemporary furniture
Saturday, 26 July 2014 | Admin
The term 'contemporary' is an idea that is constantly adapting and changing. Keeping up with modern designs means frequently exploring new and exciting ways to decorate your home. As industry-leading experts in bespoke furniture, we at Cadira have a passion for modern furniture from leading designers and consider ourselves well-positioned to advise our customers on the subject.
One thing that stands Cadira above the competition is longevity. Whilst passing fads come and go, Cadira has weathered the test of time having been a success since our inception back in 2002. The reason behind this is simple; the quality of our bespoke, modern furniture is exquisite and we constantly strive to create new and contemporary designs. In order to effectively keep up with the latest trends and even help create them, it is essential to have a proven, professional method in place. Because of this, we source our furniture from the finest factories in Spain and Italy ensuring an unmatched quality across our range.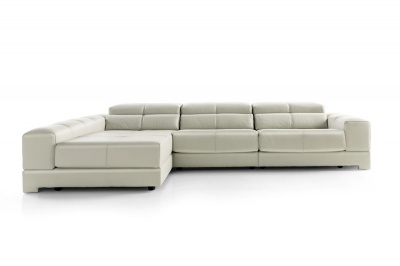 Our sake corner sofa perfectly exemplifies the evolution of lush seating. Melding practicality with a distinguished sense of luxury, this cutting-edge design boasts an enticing low profile alongside sleek lines that add a sense of professionalism. The well-judged design makes the sake corner sofa a highly adaptable piece that smacks of penthouse living. The workmanship is second to none, with detailed stitching ensuring the electric sliding seats remain a hidden charm buried within this gorgeous piece.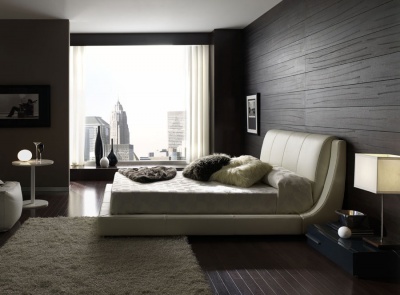 For those seeking modern indulgence in the bedroom, our Dubai leather bed provides all you need. The low frame is juxtaposed with the raised headboard decorated with in-depth detail to capture your attention. Offering generous proportions there is a thick leather rim around the circumference of the bed, lending pragmatism to an already-accomplished design. The sumptuous curves of the base provide a soft feel to the bed which is perfect for a modern and minimalist bedroom, and the piece is available in eight colours including moka, antracita and tabac to suit any colour scheme.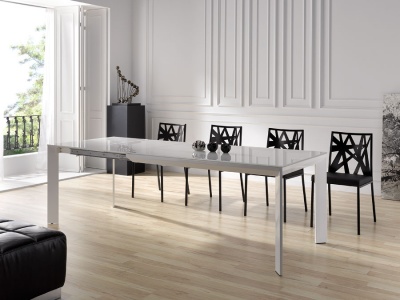 The modern home needs to be adaptable to the needs of the moment. The same room that is used for a romantic meal for two on one night may need to host an expansive dinner party the very next. Just as our dress codes and demeanours adapt, so too should our furniture. Our urban dining table is a perfect example of this flexibility without sacrificing any of the style and class of a bespoke table. A simplistic but practical design makes it easy to extend the table to accommodate more guests and save space in the meantime. The sleek design is punctuated by a gorgeous white glass top radiating the refined nature of the piece. As urbane as it is urban, this piece has become a top seller for its adaptability and aesthetic qualities.