WINTER SALE 2018 at Cadira
Friday, 5 January 2018 | Admin
Happy New Year! As in every January, our WINTER SALE has now started.
We are offering great discounts across our range. With up to 20% off made-to-order items (including new 2018 lines), and up to 50% off display and clearance items.
Some of the new 2018 lines are web-only and not currently on display at our showroom. This includes the new SILENCE bedroom range (combination 5 depicted below).
At our showroom you can see a great selection of dining tables with ceramic tops, which are extremely popular (new Florence table depicted below).

Ceramic is quite a specific material and sometimes it can be tricky to combine. We have the solution, with a comprehensive cabinet range available in the same ceramics as our tables. This includes sideboards, tv stands, media units and coffee and side tables.
We look forward to seeing you at our store. Please contact us on 0203 6019876 for any queries, Alternatively, do not forget to check some of the new product lines for 2018 on our website. See below a selection of items.
Silence bedroom combination 12 in matt white.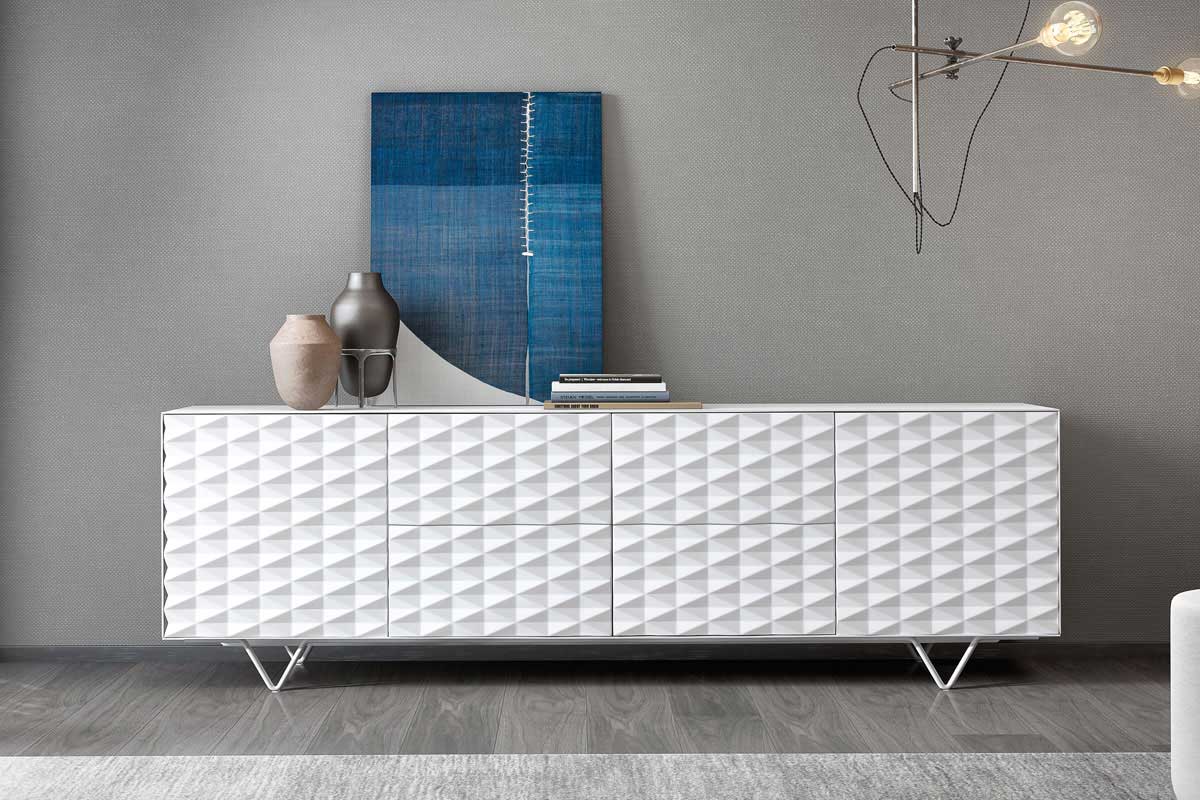 Cross sideboard in matt white.
Fusta table in solid reclaimed chestnut